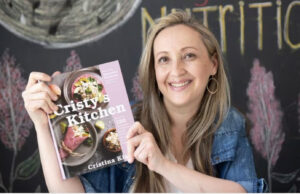 #219 Cristy's Kitchen: Meals That Heal: Interview with Cristy Kisner
What do you do if your teen has a food allergy or sensitivity?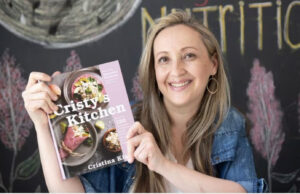 Our guest today has created delicious recipes without gluten, dairy, or processed sugars. She has five teenage daughters who are the biggest critics in the world and they agree that these recipes are amazing.
Cristy Kisner is the owner and creative culinary visionary behind Cristy's Kitchen, a gluten-free and dairy-free organic bakery and café that was the subject of a viral post and fundraiser on Humans of New York. She lives with her husband and five daughters in Roswell, Georgia.
She has just released her book, Cristy's Kitchen: More Than 130 Scrumptious and Nourishing Recipes Without Gluten, Dairy or Processed Sugars.
Cristy says, "When my second daughter was very young, I discovered that she was gluten intolerant. As there was no school to learn how to cook gluten-free, I started researching and experimenting to understand how the chemistry of the ingredients works, investigating the power of each ingredient, the benefits of organic food, and the need to read the labels of everything I bought in the supermarket, so, my goal was to create gluten-free recipes that were delicious but also nutritious. I started creating healthy lunch boxes that her classmates made fun of at first, but in the end, they liked them so much that the school moms asked me to give them baking classes to learn how to make nutritious muffins and cookies."
To learn more visit: https://www.cristyskitchenga.com/
Follow on Instagram at: https://www.instagram.com/cristyskitchenga/