You really can improve your relationship with your teen and young adult. And reclaim your life!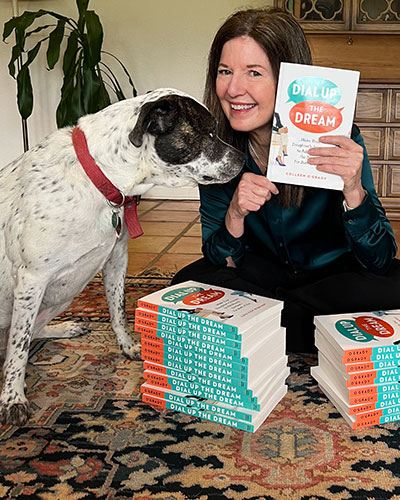 Colleen O'Grady, MA, a licensed professional counselor, life coach, popular speaker, and trainer is changing what's possible for moms and their teens and young adults. Known as a thought leader in her field, she offers hope, encouragement, and practical advice to moms from all over the world: "You don't have to survive the teenage years; you can actually enjoy them. First you need to dial down the drama before you can dial up the dream. And what is the dream? It's the dream you had for you and your child before they were even born."
Colleen O'Grady has been a successful psychotherapist and life coach for over twenty-seven years with a focus on parents and teens/young adults. During this time Colleen published her award winning and best-selling book Dial Down the Drama: Reducing Conflict and Reconnecting with Your Teenage Daughter, A Guide for Mothers Everywhere, while she was in the parenting trenches with her own teenage daughter. Colleen wrote her next best-selling book, Dial Up the Dream: Make Your Daughter's Journey to Adulthood the Best—For Both of You, during her daughter's emerging young adult years. Tried and true, Colleen found these principles not only helped thousands of moms, it also helped transform her own relationship with her daughter and her life.
Colleen has been able to enjoy a vibrant, authentic, close connection with her daughter through the teenage years and young adult years. Colleen states, "My daughter has been my greatest teacher."