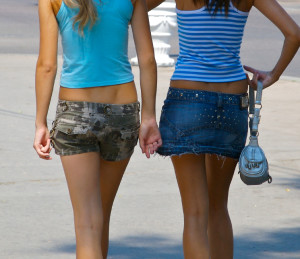 #011 Clothing Police or Style Icon with Catherine Cassidy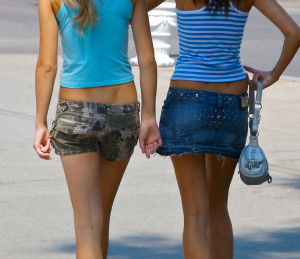 Does your daughter feel like you are the clothing police?
Well you are not the only one. This is definitely one of the hot topics for mothers and daughters. (and not in a good way.)
You give her constructive criticism. "That dress doesn't look good on you." You just want to protect her. "You can't go out wearing that shirt or that short skirt."
Your daughter doesn't see your good intentions and goes ballistic.
What she hears is "you think I'm fat," or "you think I'm ugly," or "you are trying to control me."
What is a mom to do?
To answer this question,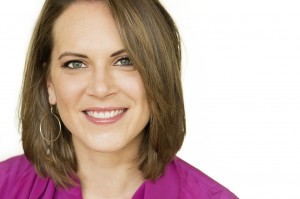 I invited Catherine Cassidy to share her expertise.
Catherine Cassidy founded U*styled in 2008 to give professional women the tools to live their lives in style by curating a wardrobe they love that makes getting dressed each morning easy and effortless.
For Catherine, it's not just about style. It's about empowering women to step into their power using their style as a catalyst. She helps women define their style, integrate it into WHO they are and how they show up and then help them build a wardrobe they love that supports their personal and professional goals.
In this episode I ask Catherine these questions.
1. Brene Brown talks about the #1 shame issue for women and girls is body issues. Being a stylist how do you address this issue when helping women find their style. Would you approach teenage girls differently?
2. How would you work with a teenage girl? What can a mom do if her daughter is wearing something inappropriate?
3. What about mom's style…Her daughter doesn't want her dressing like a teenager but she also doesn't want to be embarrassed by what she wears.
In this podcast you will learn how to talk to your daughter about her clothing and style in an empowering way.  You will be given practical tips on how to approach your daughter, what you should say, and what you should avoid saying.
You want to affirm your daughters beauty, build her self confidence, and empower your daughter to find her own style.

Catherine has a message for moms too. Learn what it means to be a Style Icon.
Learn more about Catherine and get her free gift How to Build A Wardrobe You Love! at www.Ustyled.com.
Podcast: Play in new window | Download
Subscribe: Apple Podcasts | RSS