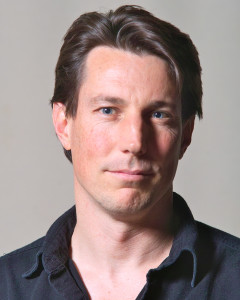 #009 Could Your Teenager be Sexting?
No parent wants to believe their middle school teen (or younger) is sexting. Maybe it's not your teen, but it's the teen culture. One thing that moms don't think about, is that your teen may not be an initiator of the sexting but could easily be the recipient. Sexting has become a huge cultural problem for teens. Here are some statistics from 2009 and the numbers are not getting any better.
The percent of teenagers sending or posting sexually suggestive messages: 39% of all teenagers, 37% of teen girls, 40% of teen boys

48 Percent of teenagers say they have received such messages

71 Percent of teen girls and 67% of teen guys who have sent or posted sexually suggestive content say they have sent or posted this content to a boyfriend or girlfriend.

36 Percent of teen girls and 39 % of teen boys say it is common for nude or semi-nude photos to get shared with people other than the intended recipient.

51 Percent of teen girls say pressure from a guy is a reason girls send sexy messages or images; only 18 % of teen boys cited pressure from female counterparts as a reason.

52 Percent of teenage girls used sexting as a "sexy present" for their boyfriend.

34 Percent of teen girls say they sent or posted sexually suggestive content to "feel sexy."

12 Percent of teen girls felt "pressured" to send sexually suggestive messages or images.
In this episode I interview Benjamin Dancer. He is an Advisor at Jefferson County Open School where he has made a career out of mentoring young people as they come of age. He wrote the novel PATRIARCH RUN, a coming-of-age story. Benjamin writes about parenting and education. He is also a father of three.
Today we are going to talk about a very important issue that catches many parents unaware–sexting. Besides being the founder of Power Your Parenting, I have been in private practice as a marriage and family therapist for over 20 years. I have worked with many teen issues over the past two decades. By far the biggest issue I have dealt with this year is the devastating consequences of sexting. Many of these clients were girls in middle school, who because of pressure, naiveness, and an undeveloped prefrontal cortex, ended up sending semi-nude pictures to boys who forwarded them throughout the community. This is every mothers worst fear.
My hope is that this podcast will help moms become educated and aware, so they can educate and empower their teens to say no to sexting. Benjamin and I talk about when we were teens we made lots of mistakes. The problem in this culture, is that a mistake like sexting leaves a permanent record in the digital world. 
Here are some questions we address. 
At what age does sexting become an issue?

What moms need to know about sexting.

What can moms do to prevent and protect their teen from sexting?

How do you talk to your teen about sexting?

What should parents do if they suspect their son or daughter is sexting? 
*** If your teen has been shamed or humiliated because of texting there is a lot you can do. You can help your teen get on the other side of this.The girls I have worked with were able to learn big lessons from this experience and come out wiser, stronger, and with a greater confidence.
Contact Benjamin Dancer at Website: BenjaminDancer.com Blog: http://www.benjamindancer.com/Blog/
 You can download SEXTING AT SCHOOL for free at Goodreads or if you're feeling generous you can buy it for $0.99 at Amazon.
Podcast: Play in new window | Download
Subscribe: Apple Podcasts | RSS