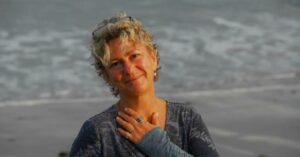 # 244 Gratefulness Practices for Teens (and for us) : Interview with Kristi Nelson
This podcast is published the week of Thanksgiving and so we pause to consider what we are thankful for. In the book – WAKE UP GRATEFUL: THE TRANSFORMATIVE PRACTICE OF TAKING NOTHING FOR GRANTED- author KRISTI NELSON provides a groundbreaking exploration of what it means to live gratefully and bring awareness into every moment of every day. When 33-year-old Kristi Nelson was diagnosed with stage IV cancer, her entire perspective changed. In Wake Up Grateful, Nelson describes how this wake-up call about the brevity of life helped her reframe her existence as a gift full of welcome surprises and love, teaching readers how to similarly transform their mindset and daily practice of living.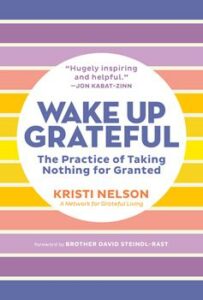 Kristi's guidance, drawing on 5 core principles, teaches us to cherish our connection to ourselves, others, and the world to practice and embody a grateful life. She gives us 5 practices that will help our teens cultivate gratefulness. Kristi discusses the difference between gratitude and gratefulness and why this distinction is important.
KRISTI NELSON is the executive director of A Network for Grateful Living. She has spent more than 30 years in nonprofit leadership, development, and consulting, working at the Center for Mindfulness in Medicine, Kripalu Center for Yoga and Health, and the Soul of Money Institute. Nelson is a Stage IV cancer survivor and lives with her family in western Massachusetts.
To learn more about Kristi: https://grateful.org/kristi-nelson/