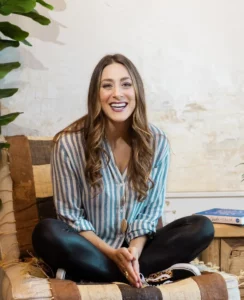 #233 Break Free From Overwhelm This School Year: Interview with Jenna Hermans
Do any moms want to break free from overwhelm this school year? Our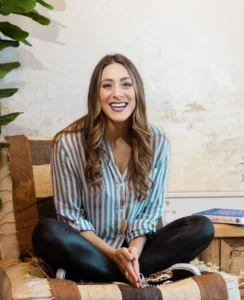 guest today Jenna Hermans has recently released her new book, Chaos to Calm: 5 Ways Busy Parents Can Break Free from Overwhelm.
With a master's degree in organizational management and over a decade of experience running human resources, through Chaos to Calm Jenna uses easy-to-implement strategic tools and philosophies to guide busy parents and help them streamline the endless tasks they face every day. By creating more time and less stress, they can spend more hours appreciating their family, making sure they have what they need, and giving themselves the space they need and live their lives with intention and joy. Chapters are targeted at Efficiency, Habits, Communication, Community, and Self-Care, and include how-tos and simple small tasks anyone can take to lower the frenetic pace of every day.
In this episode, we dive into how moms can be more energy-efficient, time-efficient, and task-efficient. We explore healthy habits that bring you calm and how to trash the ones that don't serve you. You will love all the practical tips that you can apply right away.
Learn more about Jenna at https://jennahermans.com/ 
Follow on Instagram at https://www.instagram.com/jennazhermans/