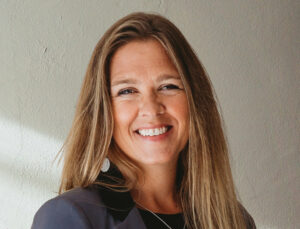 # 232 Can Neurofeedback Help Teens? Interview with Dianne Kosto
Can Neurofeedback help teens?
In this episode we talk about what is brainwave dysregulation and how that manifests with teens. We explore what Neurofeedback is and how it can be helpful to all teens especially teens who have adhd , anxiety, trauma, and depression.
Our guest today Dianne Kosto is an industry-leading expert and visionary, is the Founder and CEO of SYMMETRY Neuro-Pathway Training. Recognized as a compassionate "Mom on a Mission," Dianne is dedicated to making Neurofeedback technology accessible to families and individuals worldwide. Drawing from her personal journey and the trauma her family endured due to brainwave dysregulation, she is committed to helping others avoid similar challenges.
Dianne has been a trusted mentor and consultant for Neurofeedback providers across the continent, transcending various professions since 2010. Her invaluable expertise continues to guide and inspire through SYMMETRY's SAGE Advisors division.
Dianne Kosto's path has been marked by unwavering resolve and a profound dedication to improving the quality of lives through Neurofeedback. Her personal and professional journey is chronicled in her upcoming book, 'From Trauma to Triumph: A Mom's Mission with Neurofeedback,' which is set to launch on 9.9.23. It is a testament to her commitment to helping each brain learn to better regulate, and in helping each person pave their own path from trauma to triumph.
Contact Dianne at  844-272-4666 , info@symmetryneuropt.com, symmetryneuropt.com 
Follow Dianne at:
Facebook https://www.facebook.com/SymmetryNeuroPT/
Instagram https://www.instagram.com/symmetryneuropt/