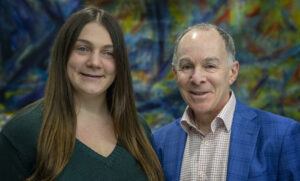 # 226 Healthy or Disordered Eating? Interview with Juna Gjata and Edward Phillips MD
In this episode, we talk about healthy eating vs. disordered eating in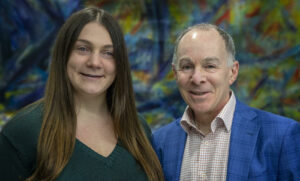 our teens. What are the signs of disordered eating and when should parents be concerned? What can moms do if they think their teen has disordered eating or an eating disorder? And we'll talk about how moms can be helpful and how well-meaning moms make things worse.
Our guests today are Juna Gjata and Edward Phillips MD.
JUNA GJATA graduated from Harvard in 2017, with degrees in cognitive neuroscience and a minor in music. She is a concert pianist and composer. Gjata created and hosts the health podcast Food, We Need to Talk. She lives in Cambridge, MA.
EDWARD M. PHILLIPS MD, is Associate Professor of Physical Medicine and Rehabilitation at Harvard Medical School and Founder of the Institute of Lifestyle Medicine. He has trained over 25,000 clinicians from 115 countries. He lives in Needham, MA.
They recently published FOOD, WE NEED TO TALK: The Science-Based, Humor-Laced Last Word on Eating, Diet and Making Peace with Your Body (on-sale July 11, 2023 from St.
Martin's Press).
In Juna's own words, "I want this book to be the book I wish I had at eighteen before I started all the crazy diets and plans. I want it to communicate the basics of nutrition, exercise, fat loss, metabolism and health – all the things I thought were poorly understood and largely out of my control." Perfect for fans of the Maintenance Phase podcast, Food, We Need to Talk provides all the information, and more, for readers to make informed decisions about their health journeys, whether their goal is looking, feeling, or living better.
Find out more at: https://www.foodweneedtotalk.com/about
Follow on Instagram: https://www.instagram.com/foodweneedtotalk/