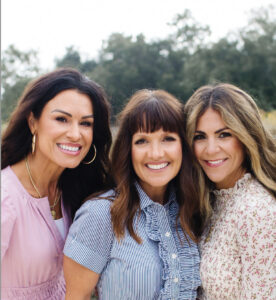 # 217 How Girls Can Bloom Fully: Interview with Katie, Becky and Allie
The middle school years can be tough on our kid's self-esteem. So how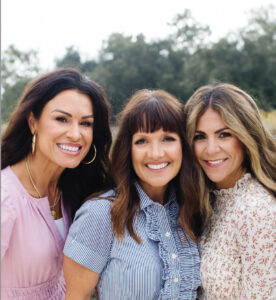 can you build confidence in your tween? Where does self-confidence come from? Is it possible for tweens to be self-aware and become attuned to their conscience? How do you help your tween deal with failures, disappointment, and hard emotions?
Our guests today have a passion for middle school kids to bloom fully.
Katie, Becky, and Allie are three moms who know what it's like to raise a family, with a total of 17 children between them. They're also successful businesswomen as co-founders of "I Believe in Me," an online mentoring program for tween girls. The program focuses on strengthening and protecting girls in today's uncertain and often destructive social climate. With backgrounds in business, health, and beauty, Katie, Becky, and Allie have the perfect combination of skills to mentor girls during this critical time in their lives. Katie is the CEO of Singers Company, which has been building confidence in little girls through singing and dancing for over 30 years. Becky is a fitness trainer and habits coach who empowers women of all ages with systems and strategies to organize their lives. Allie is a beauty business owner who is passionate about helping girls and women look and feel confident. Their unique mentoring program, "I Believe in Me," promotes self-motivation and resilience through a garden-themed approach.
https://www.bloomfully.com/
https://www.instagram.com/ibelieveinmegirls/