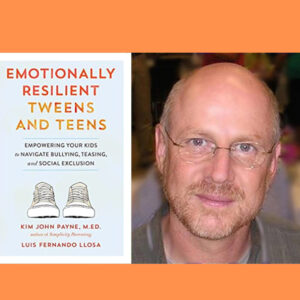 #188 Empowering Teens in Social Difficulties: Interview with Kim John Payne, M.ED.
What do you do when your teen has been cyber bullied,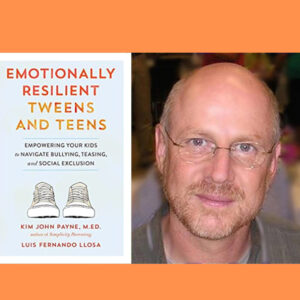 teased, or socially excluded?
In this episode I interview KIM JOHN PAYNE, M.ED., a counselor, educator, consultant, and researcher for over thirty years. Kim is the author of several acclaimed books, including Simplicity Parenting, The Soul of Discipline, and Being at Your Best When Your Kids Are at Their Worst.
His newest book is Emotionally Resilient Tweens and Teens: Empowering your Kids to Navigate Bullying, Teasing and Social Exclusion.
We explore questions like, What does emotionally resiliency look like in our teens and tweens? and What can parents do to raise empowered teens? This episode is full of practical wisdom.
Contact Kim at https://www.simplicityparenting.com/