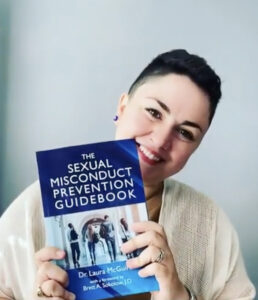 #181 Empowering Teens with Consent: Interview with Dr. Laura McGuire
This is such an important conversation on how to raise our teens with agency so that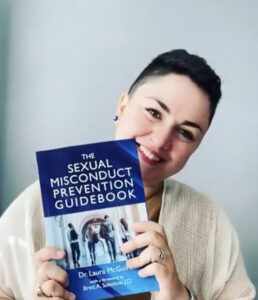 they have the skills to set boundaries, and know what they want and know what they don't want. This conversation about consent explores all the nuances of a true consent. We address what moms can do to reduce the shame factor so our teens will be honest with us.
Dr. Laura McGuire is an internationally recognized consultant, survivor, researcher, seminarian, and author of the book Creating Cultures of Consent (Rowman & Littlefield, 2021) and The Sexual Misconduct Prevention Guidebook: Consent and Conduct for Higher Education Campuses (Fielding University Press, 2022). They were named as one of the 2022 Champions of Pride by the Advocate Magazine and are regularly featured in media outlets for their expertise and approachability.
Dr McGuire is a certified member of the American Association of Sexuality Educators Counselors and Therapists (AASECT), and The Society of Professional Consultants. Dr. McGuire lives in the United States, where she works as an adjunct professor at Widener & Dominican University and CEO at The National Center for Equity and Agency.
To learn more and contact Laura:
https://equityandagency.com/
https://drlauramcguire.com/