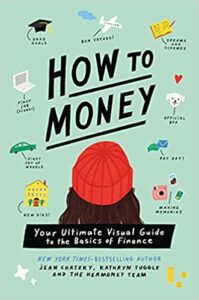 #179 How to Money: A Finance Guide for Teens:Interview with Jean Chatzky and Kathryn Tuggle
Ok moms I have a question for you. Do your teens, college students, or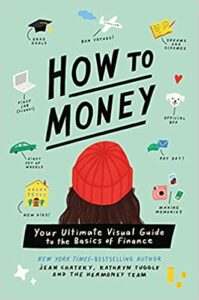 emerging young adults know How to Money. Do they know how to earn it, manage it, use it and have an eye on the future. Do they know how to curb the urge to splurge.
Well today I have two wonderful guests who can help you with teens and money?Jean Chatzky & Kathryn Tuggle, co-founders of HerMoney and the authors of How To Money: Your Ultimate Visual Guide to the Basics of Finance.
 Jean Chatzky is CEO and co-founder of HerMoney, the author of over a dozen books (including Money Rules, Women with Money, and Not Your Parents' Money Book), an award-winning magazine columnist and host of the HerMoney podcast. After decades of reporting on personal finance—including 25 years on the Today show—she knows that now more than ever, a successful financial life is within every woman's grasp—and with the HerMoney team, she's on a mission to help you get it. In her free time, Jean loves running, finding new ways to use her sourdough starter, and cooking for friends. Raised in the midwest, she now lives in Philadelphia with her family and new pup. Find her on Twitter and Instagram.
Kathryn Tuggle is Chief Content Officer and Gracie-Award winning Editor-in-Chief at HerMoney.com. She produces the HerMoney Podcast and co-hosts its popular mailbag segment. Originally from Birmingham, Alabama, Kathryn has spent the last two decades writing and editing for magazines, television and websites in New York. When she's not educating women about their money, Kathryn can probably be found thrift store shopping, teaching a yoga class, or browsing bookstores in Paris.
Learn more at https://hermoney.com/
Follow on Instagram at https://www.instagram.com/hermoneymedia/