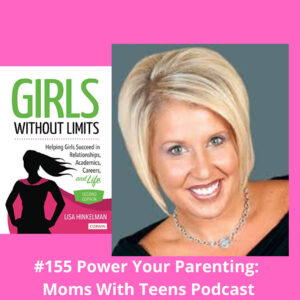 #155 Girls Without Limits: Interview with Lisa Hinkelman
In this episode I have a great conversation with Lisa Hinkelman, author of Girls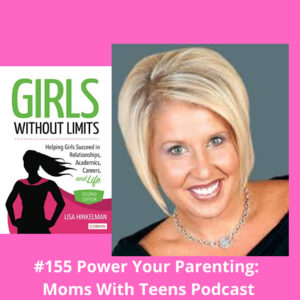 Without Limits: Helping Girls Succeed in Relationships, Academics, Careers, and Life. Lisa has recently released her second edition of Girls Without Limits, Her first edition was published in 2013.
Lisa and I talk about how much has changed for girls in the past ten years. Lisa raised a very important question. "What skills does a girl need to not have sex with someone she doesn't want to have sex with.? or "What skills does a girl need to not send a nude picture?" Lisa stated that it's not a "character deficit it's a skills deficit." Girls need to be taught concrete and discrete skills like being able to stand up for herself, setting boundaries ahead of time, know how to enforce that boundary verbally and physically, knowing who to talk to when she needs support, knowing how to deal with coercion, and when to end or leave a situation.
Lisa Hinkelman, PhD, is the founder and CEO of Ruling Our eXperiences, Inc. (ROX). She is a counselor, educator, researcher and author. Hinkelman's work for the past fifteen years has focused on the critical issues impacting girls and how schools, parents and educators can effectively support and encourage girls' interpersonal, educational and career growth. Previously, as a Counselor Education faculty member at The Ohio State University, her teaching and scholarly research focused on social and emotional learning, non-academic barriers that impact learning and girls' self-concept development. She was selected as a Nominated Changemaker for The White House United State of Women, Smart Business CEO of the Year and is a Draper Richards Kaplan Social Entrepreneur Fellow.
Contact Lisa at https://rulingourexperiences.com/
Follow Lisa at https://www.instagram.com/rulingourexperiences/