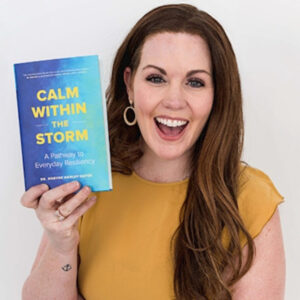 #154 Everyday Resiliency When Life is Hard:Interview with Dr. Robyne Hanley-Dafoe
In this episode we discuss Everyday Resiliency which is so needed after all we have gone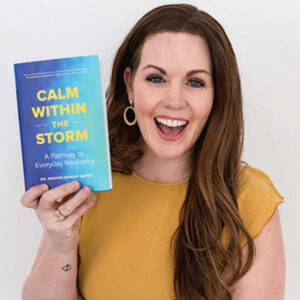 through in the past couple of years. Dr. Robyne and I have a heartfelt discussion about how life is hard but that we and our teens can tap into everyday resiliency and rise up. This interview is all about hope and practical tips on how to raise resilient teens.
About Dr. Robyne Hanley-Dafoe
Described as one of the most sought-after, engaging, thought-provoking, and truly transformative international speakers and scholars in her field, Dr. Robyne Hanley-Dafoe is a multi-award-winning education and psychology instructor and resiliency expert. She specializes in navigating stress and change, personal wellness in the workplace, and optimal performance – both personal and organizational. In her speaking and teaching work, Dr. Robyne offers us accessible and practical strategies grounded in global case study research that help to foster and cultivate resiliency within ourselves and others.
Robyne is the author of Calm Within the Storm: A Pathway to Everyday Resiliency.
Contact Robyne at https://robynehd.ca/book/
Follow her on Instagram at https://www.instagram.com/dr_robynehd/