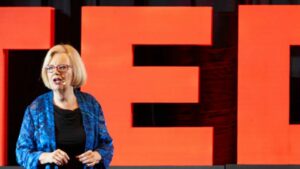 #139 Have "The Talk" to Stop Teen Suicide
My guest today is Jackie Simmons, a parent who is on a mission to prevent suicides on teens through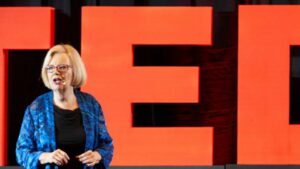 having "The Talk". Last May she gave a TEDx talk called, Have "The Talk" to Stop Teen Suicide. Jackie is a speaker, Radio Show Host, International Best-selling Author, Emotional Resilience Grand Master Trainer, co-founder and Director of the Teen Suicide Prevention Society. Jackie is best known for her mission to "Stop Teen Suicide." Along the way she expects to shake up the mental health industry and challenge the way the world views suicide prevention.
Jackie states that we have the talk about sex before they think about having sex, we have the talk about alcohol and drugs before our teens are thinking about alcohol and drugs. So why aren't we having the talk about suicide before teens are at risk for suicide. Jackie states you want to have the talk about suicide before you think your teens need it. Jackie fights suicide by being an advocate for living. "The Talk" is not a substitute for having your teen evaluated or treated by a doctor or mental health professional. Again, If you have any concerns about your teen, please contact your mental health professional.
Jackie offers us a very simple and yet powerfully effective way to talk to our teens about this uncomfortable subject. This could be the most important talk you have ever had with your teen.
To know more go to talksthatsaveslives.com (When you go to their website where it says "Where did you hear about us?" write in Power Your Parenting Podcast. Jackie will send you a guide and recorded trainings for free.)