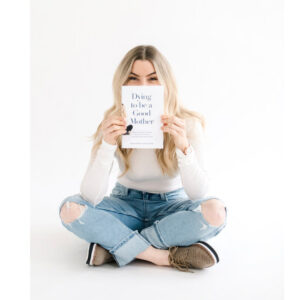 #123 Dying to Be A Good Mother: Interview with Heather Chauvin
Do you believe you can feel positive emotions like joy, aliveness, inspired and still be a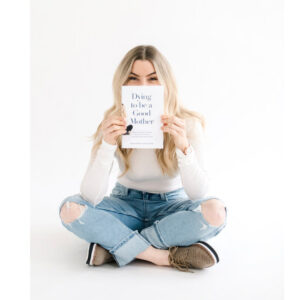 mom?
Well there are cultural beliefs about motherhood that will definitely rob you of feeling good like…
•  Our teens should be perfect, because, naturally, our parenting is, too, or it should at least look or sound or seem that way.
•  Parenting causes perpetual exhaustion, dirty hair days, bad hair days, body confidence issues, and endless feelings of overwhelm. It also creates the need for nonstop caffeine and, of course, "wine o'clock."
•  Parenting is hard, and if you don't complain about it or feel miserable, exhausted, and stressed out most of the time, you're not one of the "good" moms.
•  Its selfish to take care of myself I need to sacrifice everything for my family
Our guest today Heather Chauvin has so much wisdom to share with us. She has a powerful story and has lived her message .
Heather Chauvin is a leadership coach who helps ambitious, overwhelmed women conquer their fears and become leaders at work and home.
Drawing from her professional experience as a social worker and her life experience raising three boys, Heather created a signature approach to help her clients create and enjoy sustainability, profitability and ease in business and life.
She is the host of the Mom Is In Control Podcast where she reveals her most vulnerable truths about womanhood, marriage, parenting, living through stage 4 cancer and running a successful business without burning out. She released her first book, Dying To Be A Good Mother in 2021.
Follow Heather on Instagram: https://www.instagram.com/heatherchauvin_/ 
Learn more about Heather and her new book at: http://heatherchauvin.com/book
<iframe frameborder="0″ height="200″ scrolling="no" src="https://playlist.megaphone.fm?e=CSN1035229209″ width="100%"></iframe>
(Visited 19 times, 1 visits today)