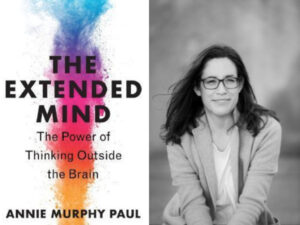 #120 Smarter Teens? Get Them Outside Their Heads: Interview with Annie Murphy Paul
Have you ever had a teen stay in their room for hours. And they were actually doing their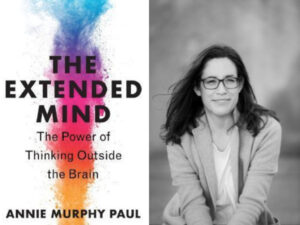 homework but it took them way longer than it should? A lot of my parents I've coached tell me, "My daughter takes four hours to get her homework done when it should've only taken two hours. And then she's up too late and doesn't get enough sleep."
Our guest today has some amazing research and practical tips that will literally help your teens extend their brains. .
Annie Murphy Paul is an acclaimed science writer whose work has appeared in the New York Times Magazine, Scientific American, and The Best American Science Writing, among many other publications. She is the author of Origins, selected by the New York Times Book Review as a "Notable Book," and The Cult of Personality, hailed by Malcolm Gladwell in the New Yorker as a "fascinating new book." Her TED Talk has been viewed more than 2.6 million times. A graduate of Yale University and the Columbia University Graduate School of Journalism, she is currently a Learning Sciences Exchange Fellow at New America. And she is the mother of two teenage boys.
Her latest book The Extended Mind: The Power of Thinking Outside the Brain was just released. In this book she talks about how we can extend our brains by thinking with our bodies through sensation movement and gesture. Thinking with our surroundings through natural spaces, built spaces, the space of ideas. And Thinking with our relationships through experts, peers and groups.
Learn more about Annie at anniemurphypaul.com
Follow her on twitter: https://twitter.com/anniemurphypaul
e>

(Visited 18 times, 1 visits today)