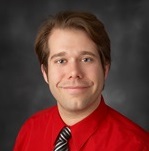 # 212 How to Beat Test Anxiety: Interview with Dr. Ashley Harlow
Does your tween, teen, or college student struggle with taking tests?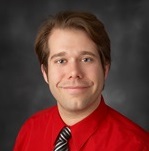 Are they struggling with the ACT or SAT?
Today more and more teens struggle with test anxiety. It's a real thing. A little anxiety can help your performance but too much anxiety will hurt your test scores. One of the reasons that test anxiety is on the rise, is there is so much pressure over test results. It feels like it's high stakes and when something feels high stakes, you feel anxious. The higher the stakes the more anxiety you have.
Our guest today is ASHLEY HARLOW, PH.D., MB
Dr. Ashley Harlow is a licensed child and adolescent psychologist and a nationally-certified school psychologist on the Behavioral Health team at Children's Hospital & Medical Center in Omaha, Neb. He has served in his role at Children's since 2010 and provides individual and family therapy to children, adolescents, and parents in primary care and school settings. Dr. Harlow works with families facing common behavioral and psychological concerns, including tantrums, aggression, noncompliance, toileting, and sleep disruption, as well as anxiety, depression, and adjustment distress.
Dr. Harlow received his Ph.D. in school psychology from Indiana University and a Master of Business Administration from the University of Nebraska Omaha.
Learn more about Dr. Harlow at https://www.childrensomaha.org/provider/ashley-harlow-phd-mba/