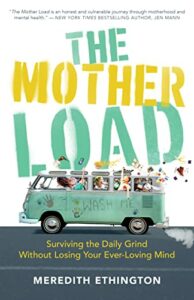 #211 The Mother Load: Interview with Meridith Ethington
I love this next guest. I love metaphors. I love humor. And I love authenticity and she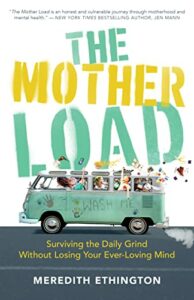 has all three. If you ever have felt buried under a mother load, you will really enjoy this real conversation. We talk about invisible battles, toxic positivity, and how moms crave real.
MEREDITH ETHINGTON is a mother, author, and founder of the Perfection Pending blog, which presents mothers with encouragement, humor, and heart. Her debut book, Mom Life: Perfection Pending was published through Absolute Love Publishing and debuted online as the #1 choice in the motherhood category. She is the co-owner and editor at FilterFreeParents.com.
Meredith resides in Salt Lake City, Utah, and you can find her on Facebook, Instagram, and Twitter, where she encourages mothers to laugh at themselves and admit that while parenting is the best thing ever, it's also the hardest job on earth.
Learn more about Meridith and her newest book Mother Load at https://perfectionpending.net/about-meredith-ethington/
Follow Meridith at https://www.instagram.com/perfectpending/