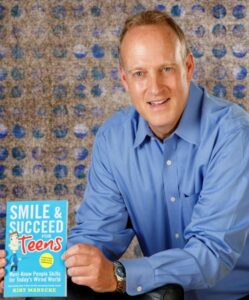 #207 Why Social Skills Help Teens Succeed:Interview with Kirt Manecky
Would you like your teen to smile more? Could your teen improve their social skills?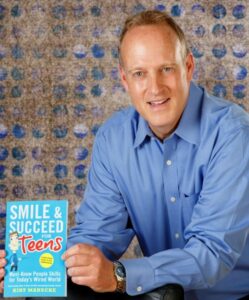 Does your teen have the social skills needed to be successful in their job. And what can parents do to help improve these much needed life skills.
My guest today has some great advice for us and he models what he talks about.
Kirt Manecke is the author of the book, audiobook and online course Smile & Succeed for Teens: Must-Know People Skills for Today's Wired World, and the Parent's Guide for Smile & Succeed for Teens. Winner of the Mom's Choice Gold Award, and Teachers' Choice Award Smile & Succeed for Teens is a quick, easy read to help teens master social and career skills for success. Kirt is the former owner of an award-winning start-up specialty retail business and is an expert in sales and fundraising. He is a member of the Rotary Club of Northville in Michigan and enjoys volunteering with animal welfare and land conservation organizations.
To learn more go to https://www.smilethebook.com/