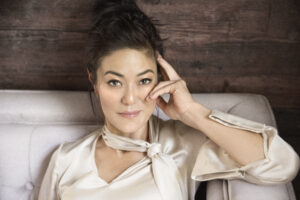 #197 Skincare: Motivating Teen Girls and Boys: Interview with Angela Jia Kim
When do you introduce skin care to your teen and how do you motivate teen girls and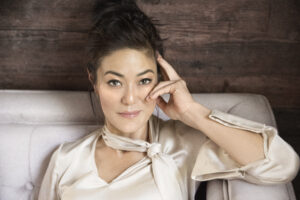 even teen boys to take care of their skin. Our guest today was taught that, "skin care is self care," "how you treat your skin is how you treat your soul," and to "treat your skin like the most expensive silk." You're going to love Angela she not only has tips for teens but she shares self care rituals for moms that I think you are going to love.
Angela Jia Kim is the founder of Savor Beauty, a natural skincare and facial spa brand inspired by Korean beauty and self-love rituals, and a former international, classical concert pianist. Called "the unexpected beauty virtuoso" by MindBodyGreen, she created the award-winning skincare in her kitchen, became an accidental entrepreneur, and built a multimillion-dollar enterprise around the philosophy of manifesting beauty, brilliance, and balance.
She has led hundreds of women empowerment workshops and her Savor Beauty Self-Care Planner has sold over 100,000 copies. A highly recognized skin and self-care expert, her skincare and spas in New York City have been chosen as "Best of New York" and featured in top publications such as The New York Times, Vogue, Elle, People, Allure, Well+Good, and more.
Angela lives in New York City with her tween daughter, mini golden retriever, and philanthropic partner.
Angela would love to share her Virtual Goody Bag with listeners who purchase her book, Radical Radiance over on https://radicalradiance.com. After purchasing Radical Radiance, they become a member of Angela's exclusive self-love community and get access to her free Virtual Goody Bag (worth over $350), including her manifestation workshop, beauty-food recipes, and her 1 minute glow routine. More information regarding the Virtual Good Bag can be found via this link https://www.radicalradiance.com/virtual-goody-bag
Email: angela@savorbeauty.com
Website:
Social links:
https://www.instagram.com/angelajiakim/
https://www.instagram.com/savorbeauty/