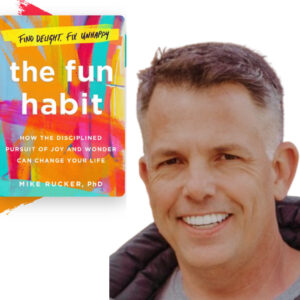 #193 How Fun Connects Parents and Teens: Interview with Mike Rucker
As we approach January we start to think about new healthy habits for the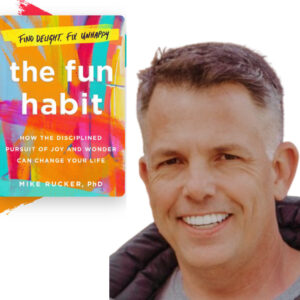 new year. Our guest today has a habit that I want to master. Dr. Mike Rucker is the author of the upcoming book, The Fun Habit: How the Pursuit of Joy and Wonder Can Change Your Life available January 23.
I think this is a perfect podcast to be released in the holiday season. How about starting this fun habit during the holidays.
Dr. Mike Rucker is an organizational psychologist, behavioral scientist, and charter member of the International Positive Psychology Association. He has been academically published in publications like the International Journal of Workplace Health Management. His ideas about fun and health have been featured in The Wall Street Journal, Washington Post, Fast Company, Psychology Today, Forbes, Vox, Thrive Global, Mindful, mindbodygreen, and more. He currently serves as a senior leader at Active Wellness.
There are so many gems in this episode. Why develop a fun habit? "It increases vitality and makes life worth living."
Connect with Mike at https://michaelrucker.com
Follow on Instagram at https://www.instagram.com/thewonderoffun