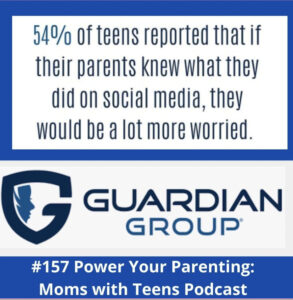 #157 Keep Girls Safe From Predators:Interview with Jeff Keith and Andrea Perry
The episode today is hard to hear but very important. It reminds us that the daily battle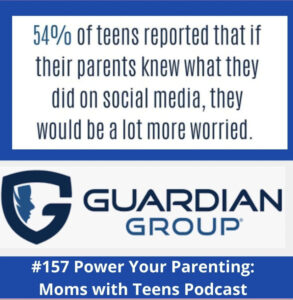 over the phone and internet are worth it because our teens (especially girls) are being stalked. Our guests today are Andrea Perry and Jeff Keith they both work at Guardian Group and are both committed to reducing human trafficking. What was eye opening for me is that human trafficking isn't just stealing your daughter away from your home, it can happen in your home on the internet. Our teens don't just need us to monitor the time they are online, they also need to be monitored about what they are doing and who they are talking to. In this episode we talk about the important conversations you can have with your teens to keep them safe.
Andrea Perry received her degree in Psychology from California Polytechnic State University in 2009. Post college her efforts were focused in the adolescent counseling sector, working with youth in multiple different capacities. in 2015, she was introduced to Guardian Group and the efforts to prevent and disrupt trafficking. With a passion to make a difference in this world and help young people she began volunteering and later joined the team full time.
Jeff Keith started his anti-trafficking work in 2004 while working with global anti-human trafficking organizations and researching best practices in the fight against human trafficking in the United States. During his research, Jeff recognized an opportunity to significantly reduce human trafficking in the United States by providing focused training, directed networking, better resource coordination and innovative anti-trafficking technology, and thereby founded Guardian Group.
To find out more go to https://guardiangroup.org/
Follow on instagram: https://www.instagram.com/guardiangroupus/