#129 Why Your Tired, Wired or Irritable Teen May Have a Sleep Disorder: Interview with Dr. Chris Winter
Having a rested teen is a major way to dial down the drama. So in this episode I have invited an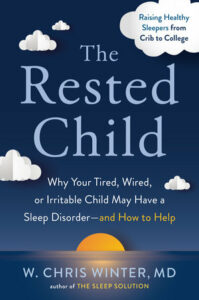 expert Dr. Chris Winter to be on the show.
 Dr. Winter is a neurologist and sleep specialist who has been in the field of sleep science since 1992. He is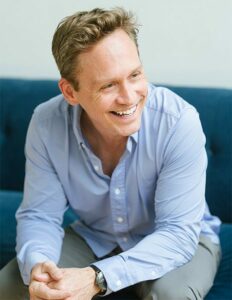 double board-certified in sleep medicine and sees adults and kids in his clinical practice. In addition to working with numerous professional sports organizations (including the 2020 World Series Champion Los Angeles Dodgers), he is the author of two books on sleep: The Sleep Solution: Why Your Sleep Is Broken and How to Fix It, and the recently released The Rested Child: Why Your Tired, Wired, or Irritable Child May Have a Sleep Disorder–And How To Help. He currently lives in Charlottesville, VA.
In this episode we talk about practical issues with teens and sleep and how you can help. We explore sleep deprivation in teens and what that looks like besides being sleepy. And how sleep deprivation can exacerbate mental health issues like depression and anxiety. It definitely will dial up the drama. Dr. Winter talks about how much sleep teens need and how to make up a sleep debt. Also, how ADHD could really be caused by a sleep disorder..
Of course we talk about technology but with a surprising twist. And do you know what a phase delayed chronotype is? Well, you'll just have to listen to find out.
(Visited 29 times, 1 visits today)