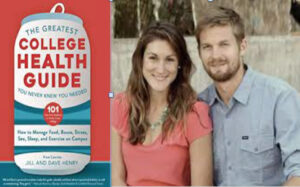 #118 Helping Teens Prepare for College: The Greatest Health Guide
One of the biggest challenges your teen will face when they enter college is self-management. Managing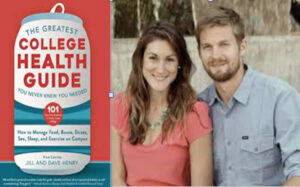 what they eat, managing alcohol , managing stress, managing sleep , managing relationships, exercise and their time.
Self- management is everything for the college student without it they don't have their health and they definitely won't make the grade.
Jill and Dave Henry met coaching high school sports in Los Angeles and have been working with teens for nearly fifteen years. With every graduating class, they've fielded their student-athletes' concerns about the transition to college. Determined to help, the Henrys decided to leverage their combined professional skills in research, study design, data analysis, and storytelling (Jill is a veteran statistics teacher, Dave is a Peabody-award winning TV and film editor) to create a fun yet informative resource with the goal of preparing all students to enjoy college without sacrificing their health.
Their just released book The Greatest College Health Guide You Never Knew You Needed—How to Manage Food, Booze, Stress, Sex, Sleep, and Exercise on Campus was published in June 2021.
This interview is filled with great research, interesting stories, and practical information including how to get your teen to read this book.
You can contact Jill and Dave at greatestcollegehealthguide.com
Follow them on instagram @greatestcollegehealthguide
(Visited 16 times, 1 visits today)