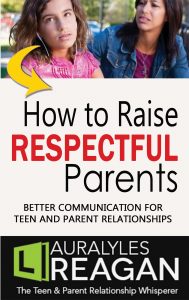 028 How Teens Can Get Parents to Hear Them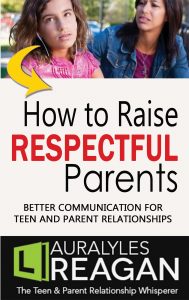 Do your teens need better communication skills—especially when they are wanting something from you?
In this podcast I interview Laura Lyles Reagan who is a family sociologist with more than 30 years of experience in practical youth development and parenting coaching. She holds a Masters in Sociology specializing in interactionism and communication dynamics. She is the author of her new book, "How to Raise Respectful Parents" which is a teen's guide to navigating adult culture by equipping teens with communication skills. Each chapter introduces a new communication skill by using real world examples and conversations between parents and teens.
 I've invited Laura to be on this podcast because I think Laura will bring a very interesting perspective. In my book Dial Down the Drama I empower moms to reduce conflict by using effective communication skills with their teens especially when there is drama. Laura trains the teens to communicate effectively with their parents and gives them the tools that they desperately need. She teaches a technique called co-creation, which especially helps with the hot button issues of teen life such as failing school grade, desire for more freedom, alcohol use/abuse and social media.
You can contact Laura at www.lauralreagan.com. Her book How to Raise Respectful Parents is available at Barnes and Noble and Amazon.
Podcast: Play in new window | Download
Subscribe: Apple Podcasts | RSS