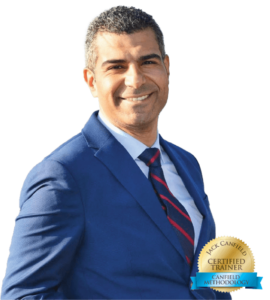 # 236 Your Dream Job: Interview with Mustafa Ammar
Is mothering your dream job? What will you do when your kids leave home? If you've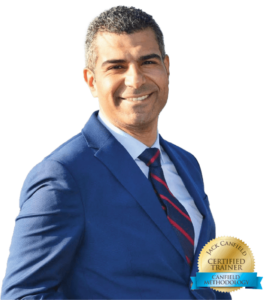 been out of the workforce because you are a stay-at-home mom, do you feel like no one will hire you? Are you bored with your job yet afraid to leave it because you need to pay the bills?
You're going to love our next guest and his book, Time to Move On: The 7 Career Myths Keeping You From Finding Your Dream Job.
Mustafa Ammar is the founder and CEO of "The Passion MBA", a global coaching company. He is also a life-coach who coached hundreds of professionals around the world to find their dream careers and build their dream businesses, by applying his coaching methodology "The Passion Blueprint". Mustafa is also the author of "Time to Move On"
Mustafa lived several career lives in one single life. He started his career as a pharmacist out of a passion for chemistry, then he became an international diplomat out of a passion for building bridges among different cultures and traveling the world, where he worked in China, Malawi, and the United Nations.
He then worked as an investment specialist at The Asian Infrastructure Investment Bank (AIIB), where he was in charge of business development and bringing investments to various regions including Africa, The Middle East & Latin America. Mustafa successfully brought more than $1.1 billion worth of finance in infrastructure projects in the Middle East alone during his tenure at AIIB.
Mustafa holds a Master of Business Administration (MBA) with distinction from Alliance Manchester Business School in the UK. He also holds another master's degree in diplomatic studies & negotiations and a BA in pharmaceutical sciences.
Contact Mustafa and learn more at: https://mustafaammar.com/
Follow on Instagram at https://www.instagram.com/thepassionmba/