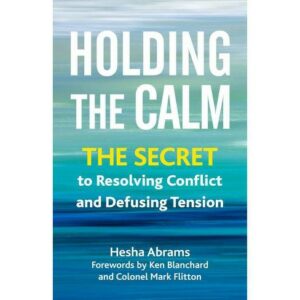 #177 How to Hold the Calm: Interview with Hesha Abrams:
Do you think you can stay calm and parent a teen? Well Hesha Abrams believes you can.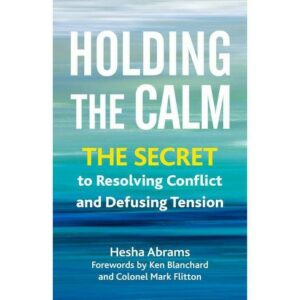 In fact, she believes you can "Hold the Calm".
Hesha Abrams is on a mission to help people from all walks of life to find a solution when it seems impossible. A recipient of the Brutsche Award for Excellence in Mediation and 2021 Women Leaders in The Law, Hesha is an internationally recognized attorney, mediator and negotiator for crafting highly creative settlements and resolutions in very difficult matters. She has successfully mediated thousands of parties and was an innovator in the mediation field serving on the legislative task force that drafted landmark ADR laws and taught mediation and negotiation at the 2001 International Symposium on Negotiation and Conflict Resolution in The Hague.
Hesha recently published, Holding the Calm the Secret to Resolving Conflict and Defusing Tension. And we are going to discuss the secret in this episode. So if you would like to resolve conflict and defuse tension in your family then listen to this episode.
Contact Hesha at https://www.holdingthecalm.com/
<iframe frameborder="0″ height="200″ scrolling="no" src="https://playlist.megaphone.fm?e=CSN4604361573″ width="100%"></iframe>