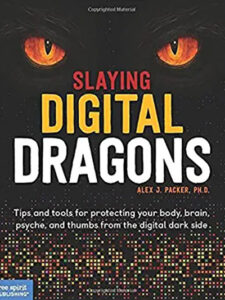 #174 Digital Habits: Helping Teens Reflect, Resist, and Reset
40-50% of teens say that they feel addicted to their phones. 90% of teens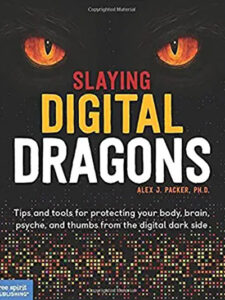 admit that too much time online is a problem for their peers.
In this episode I interview Alex J. Packer PhD. His newest book Slaying Digital Dragons: Tips and tools for protecting your body, brain, psyche, and thumbs from the digital dark side will be released October 2021. .
Without avoiding the dark side of technology, this comprehensive reference book empowers young adults to take charge of their digital life and improve their mental health and well-being. Quizzes and exercises guide readers through the process of evaluating their relationships with their screens, social media, and tech in general.
Alex J. Packer PhD. is an educator, psychologist, and award winning author of numerous books for parents and teenagers including How Rude! The Teen Guide to Good Manners, Proper Behavior, and Not Grossing People Out. Alex is sought after by the media for his provocative commentary on manners, child-rearing, and substance abuse prevention, and has led workshops and lectured widely across the United States and around the world. He received his Ph.D. in educational and developmental psychology from Boston College and his master's degree in education from Harvard.
We discuss…
Signs that screen time is affecting young adults' bodies, brains, and relationships
Tips for protecting their privacy, safety, and reputation
Ways social media and algorithms can distort their reality and sense of self
Tools for finding life balance and resetting their screen scene
You can contact Alex at https://www.alexjpacker.com/