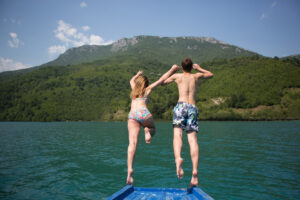 #171 Taking a Cue from Our Teens
Do you feel exhilarated, excited and alive? Or do you feel stuck in a rut, bored or even
resentful? Does your life feel like one predictable routine after another? Do you feel mired in your comfort zone?
Maybe we can take a cue from our teens.
We expect them to take risks, try new things and put themselves out there even when it's hard. We expect them to take action and experiment with new activities. In other words we want them to get off the couch and step out of their comfort zone. We have witnessed them do that over and over again.
Maybe it's time we do the same.
In this episode I invite Sue Ludwig to talk with me about how moms can dial up their own dreams while in the thick of parenting. You don't need to have everything figured out. You can take one small step and dial up your dream one click at a time.
Sue is a dear friend and a sought-after speaker, consultant, writer, and educator. A licensed occupational therapist and certified neonatal therapist, she is president and founder of the National Association of Neonatal Therapists, where she uses a unique blend of clinical expertise, innovation, and leadership to support the advancement of this specialized field on a global level.