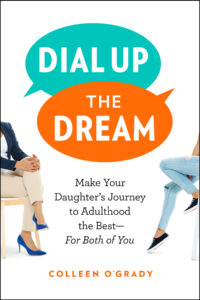 #163 Dial Up the Dream:Make your daughter's journey to adulthood the best for both of you!
Okay this is a very special podcast to me. Instead of me interviewing a guest, I'm going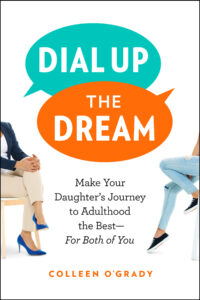 to be the one interviewed. If you have been listening to my podcasts for the last twelve weeks you know that I have written a new book called, Dial Up the Dream: Make your Daughter's Journey to Adulthood the Best for Both of You for moms of daughters from 17 to 25. Well, in this episode my friend and colleague, Sherry Duson will be interviewing me.
Sherry Duson is a Texas and an Arizona Licensed Marriage and Family Therapist in private practice, and the Founder and Director of The Center for Postpartum Family Health in Houston, Texas. Since 1999 she has focused her practice on helping new mothers and the needs of young families. In 2014, she opened the Center for Postpartum Family Health, using therapists training under her supervision, to provide services on a sliding scale to the community.
Sherry did a great job of interviewing me. You will enjoy listening to a couple of seasoned therapists who have lived (and living) through these emerging adult years with our own daughter's. We get real!
Dial up the Dream is launching May 3rd, 2022. You can order it anywhere books are sold.