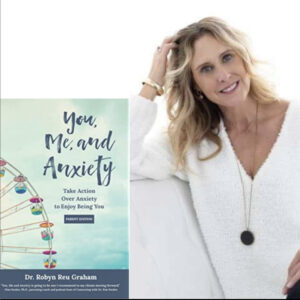 #162 Take Action Over Anxiety: Interview with Dr. Robyn Graham
In this episode I interview Dr. Robyn Graham author of You, Me, and Anxiety: Take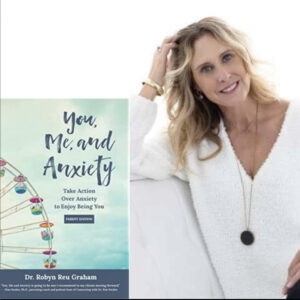 Action Over Anxiety to Enjoy Being you.
Do you ever wonder what it might be like to not feel anxious all the time?
The good news is you no longer have to feel alone and isolated.
You me and anxiety helps you identify anxiety, recognize its symptoms, and take intentional action to manage and overcome it so that it no longer has a negative grip on your life.
This book does not promise that overcoming and managing anxiety will be easy, but it will show you that you have the ability and tools to navigate through it.
Dr. Robyn Graham is an anxious introvert on a mission to help teen girls go from feeling anxious to relentless by sharing her life-long journey with anxiety and the tools and resources that helped her not only survive but thrive. As a clinical pharmacist, professional photographer, brand strategist, and business coach, Robyn has witnessed both the clinical and social complications of anxiety and how it holds people, especially girls and women, back from achieving their goals and dreams.
Robyn is a mom to Joshua, Samuel, and Grace, wife to Dr. John Graham, dog mom to Stella and Kona, and a daughter, sister, aunt, and friend. This is her first book.
You can follow Dr. Graham on the following social media channels:
·      Facebook: https://www.facebook.com/therobyngraham
·      Instagram: https://www.instagram.com/therobyngraham
·      Twitter: https://twitter.com/therobyngraham
·      LinkedIn: https://www.linkedin.com/in/therobyngraham
Contact Robyn at https://therobyngraham.com/