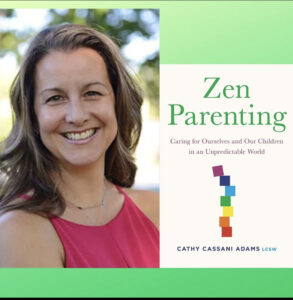 #161 The Light and Dark of Parenting: Interview with Cathy Cassani Adams
In this episode I interview Cathy Cassani Adams about her new book, Zen Parenting: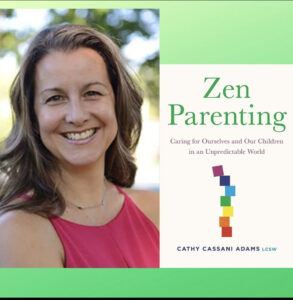 Caring for Ourselves and Our Children in an Unpredictable World. We discuss what it means to have a Zen Mindset when parenting.
There is so much wisdom in this episode like,
"Kids don't learn kindness because we shamed them into it. True Kindness needs to be experienced and felt–ideally with their parents." Cathy Cassani Adams.
Cathy Cassani Adams, LCSW, co-hosts the Zen Parenting Radio podcast and is co-founder of the annual Zen Parenting Conference. She is a social worker and former elementary school educator from a family of educators, and a yoga teacher who is a forever student when it comes to breathing and mindfulness. Cathy teaches in the Sociology/Criminology Department at Dominican University, and she lives outside of Chicago with her husband Todd and their three daughters
Learn more about Cathy and her new book at https://zenparentingradio.com/
Follow on Instagram at https://www.instagram.com/zenparentingradio/