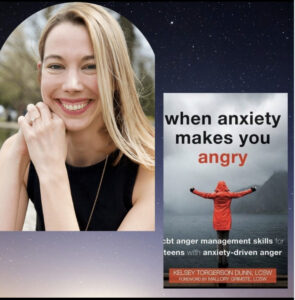 #158 Anxiety Driven Anger in Teens:Interview with Kelsey Torgerson Dunn
Does your teen frequently get angry?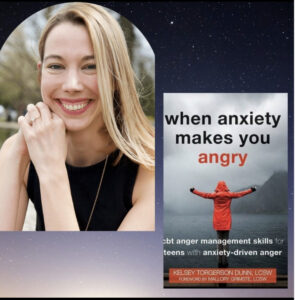 In this episode, we talk about what anxiety-driven anger looks like in our teens.
Kelsey Torgerson Dunn, MSW, LCSW, specializes in anxiety and anger management therapy for kids, teens, and college students. She opened her group practice, Compassionate Counseling St. Louis, in early 2017. She practices cognitive-behavioral therapy (CBT), acceptance and commitment therapy (ACT), and mindfulness skills, and often finds that just having someone on your side is the most helpful part of counseling.
Kelsey recently published When Anxiety Makes You Angry written for teens.  "Using a proven-effective approach rooted in evidence-based cognitive-behavioral therapy (CBT), When Anxiety Makes You Angry will help you identify the anxiety beneath your anger, accept difficult emotions—rather than fighting or trying to ignore them—and learn healthy coping and self-regulation skills to help you find emotional balance. You'll also discover how to "train your brain" to stop and think before reacting; and how to choose calm over chaos when faced with the things that trigger your anxiety or anger.
To learn more contact Kelsey at https://www.kelseytorgersondunn.com/
Follow on Instagram: https://www.instagram.com/counselingwithkelsey/