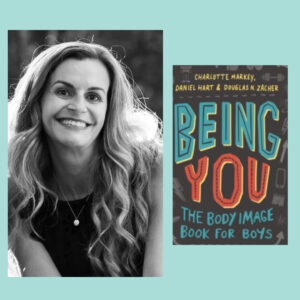 #156 Boys and Body Image:
How do we help boys develop positive body image?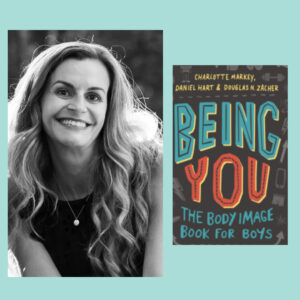 In this episode I interview Dr Charlotte Markey, a leading body image expert for close to three decades. While body image concerns have traditionally been considered a female-centric issue, recent research suggests that 75% of adolescent boys are dissatisfied with their bodies. Now more than ever, boys are facing the same competing pressures: to look a certain way, to wear the right clothes and shoes, to be strong and muscular, and on the mental health side, to hide their feelings and worries from others.
That's why the author of The Body Image Book for Girls tackles the subject for boys in a new book, Being You: The Body Image Book for Boys, which Cambridge University Press will publish on April 7, 2022, and I urge you to schedule an interview.
Charlotte Markey, Ph.D., is one of the world's leading experts in body image research, having studied all things body image, eating behavior, and weight management for close to three decades. A professor of psychology and founding director of the Health Sciences Center at Rutgers University, she is passionate about helping people develop a positive perception of their bodies. The author of The Body Image Book for Girls: Love Yourself and Grow Up Fearless, Dr. Markey will release her latest book, BEING YOU: The Body Image Book for Boys, from Cambridge University Press in April 2022. Her previous publications include Smart People Don't Diet: How the Latest Science Can Help You Lose Weight Permanently, which Scientific American praised as "possibly the best book about weight loss ever written," and Body Positive: Understanding and Improving Body Image in Science and Practice, co-edited with Drs. Elizabeth Daniels and Meghan Gillen.
To learn more about Dr. Charlotte Markey go to: https://markey.camden.rutgers.edu/
Follow on Instagram at https://www.instagram.com/char_markey/?hl=en