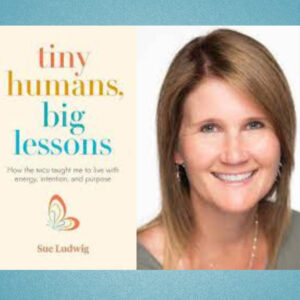 #153 Slowing Down the Hamster Wheel: Interview with Sue Ludwig
Do you feel caught on a hamster wheel running as hard as you can, not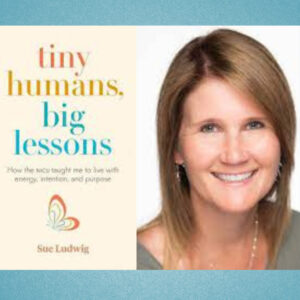 feeling in charge of your life, and not feeling like your getting anywhere?
This episode will help you gain control of your life moment by moment and will help you slow down the hamster wheel.
In this episode, I interview Sue Ludwig a sought-after speaker, consultant, writer, and educator. A licensed occupational therapist and certified neo-natal therapist, she is president and founder of the National Association of Neonatal Therapists, where she uses a unique blend of clinical expertise, innovation, and leadership to support the advancement of this specialized field on a global level.
Sue is the media expert in neonatal therapy for the American Occupational Therapy Association, a member of the steering committee for the National Coalition for Infant Health, and a medical advisory board member for Hope for HIE. Today, Sue lives in Cincinnati, Ohio, with her husband and a couple of dogs, and has two grown children.
Sue is the author of Tiny Humans Big Lessons: How the NICU Taught me to Live with Energy Intention and Purpose. Sue is an amazing human being and a great friend. Sue helps you get off the hamster wheel and start being a leader in your life one moment at a time.
We talk about many great things like, how to slow down the hamster wheel, what our light-blockers are, what's it like to be on the receiving end of you, and how the energy you bring to the home and work matters.
Contact Sue and find more about Tiny Humans at https://sueludwig.com/