#148 Foster Greater Confidence in Your Teens
An issue parents are facing everywhere: because of the events of the past couple of years, and social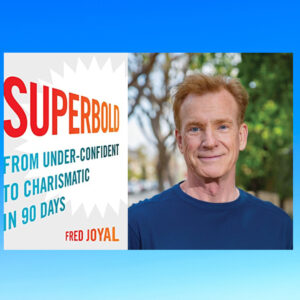 isolation especially, is that it's taken a huge toll on our kids – no matter their age. Especially with their confidence
So how do we help teens become bolder, amidst the challenges of today's world?
Our guest today gives actionable ideas for parents who are hoping to foster greater confidence in their kids and themselves.
Fred Joyal is an author, speaker, entrepreneur, and business advisor. He co-founded the most successful dentist referral service in the country, 1-800-DENTIST. He has previously written two books on marketing, has dabbled in standup and improv comedy, acted in bad movies and excellent TV commercials. His latest book, Superbold: from Under-confident to Charismatic in 90 days, was just released in October. He once beat Sir Richard Branson in chess and was also a question on Jeopardy. He is an avid cyclist, a below-average tennis player, and an even worse golfer. He lives in Los Angeles.
Connect with Fred at fredjoyal.com,
The fast link to the book on Amazon is geni.us/Superbold. (the capital S matters for some)