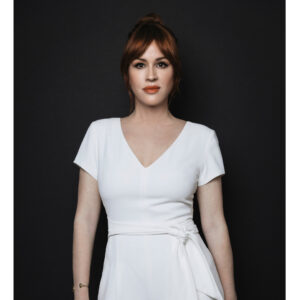 #134 Molly Ringwald, Past, Present, and Passion Project
In this episode I have the privilege of interviewing Molly Ringwald.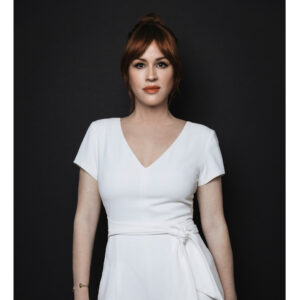 What mom hasn't watched the iconic films of Pretty in Pink, The Breakfast club, and Sixteen Candles when they were teens in the 80's. Molly talks about her past, what it's like to be a mom of teens, and how her 80's movies helped her be a better mom to her kids.
Molly shares about her newest passion project The 16 Vaccine campaign. Molly is dedicated to educating other parents about the crucial second dose of the MenACWY vaccine. Joining her is Dr. Albert Karam who shares his perspective as a seasoned pediatrician.
Star of stage, screen and television, Molly Ringwald's credits include the film All These Small Moments which was released in January 2019 by Orion Classics and is on Video on Demand (premiered at the 2018 Tribeca Film Festival), an arc on The Netflix series "Tales of the City," Netflix's film series The Kissing Booth, CW's "Riverdale," and the off-Broadway production of "Terms of Endearment.". An accomplished author and translator, her fiction and non-fiction has appeared in The New Yorker, New York Times, Vogue, Esquire, The Guardian, and more. Her translation of the French novel Lie with Me (April 2019) and the memoir "Your Name Was Maria Schneider" (2022) are both for Scribner.
Today, she is carrying out her most important role and the one she is most proud of – being a mother to three children.
Dr. Albert G. Karam is a pediatrician in Dallas, Texas. He is affiliated with the Karam Pediatric Group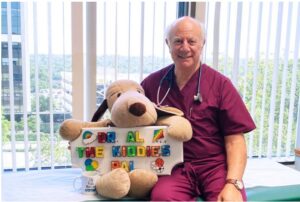 and is a Clinical Professor of Pediatrics at UT Southwestern Medical School. Known affectionately as "Dr. Al, the Kiddie's Pal," Dr. Karam has been recognized by multiple organizations, including Best Doctors in America, Texas Monthly's Texas Super Doctors, and D Magazine's Best Pediatricians in Dallas. He received his undergraduate degree in chemistry from McNeese State University, and then attended Medical School at LSU Medical Center Shreveport.
To learn more visit https://the16vaccine.org/