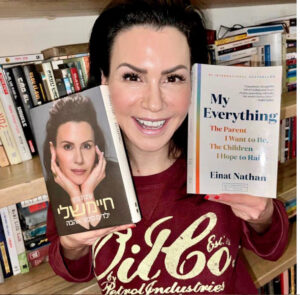 #114 A Real Conversation About Parenting Teens: Interview with Einat Nathan
You are going to love this conversation.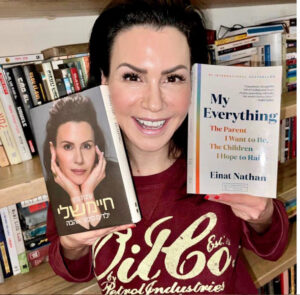 "I believe that parenthood is like a bungee jump. It's scary and fun, it makes you fly and often lets you down. This book isn't so much a parenting guide as an exploration of the complex emotional journey of being a parent, reminding us of the courage and energy it requires as well as acknowledging that no parent is perfect and at the end of the day, this relationship is about connection." Einat Nathan
Einat Nathan is a parenting expert, public speaker, and bestselling author of My Everything (Haimsheli in Hebrew) in Israel. She holds a B.A. in law from Tel Aviv University, and is certified by the Adler Institute and the Ministry of Education for Parental Instruction and Group Instruction. Einat has been featured on TV, radio, podcasts, and in countless print outlets, and her second book (Mishelanu) about teenagers is due out in Israel this coming spring. Einat lives in Tel Aviv with her husband Yuval, and her five children Eyal, Yoav, Lihi, Rona, and Shira.
Now translated into English, MY EVERYTHING: The Parent I Want to Be, The Children I Hope to Raise (on sale 04/06/21; Hachette Go, Hardcover; $28; ISBN: 9780306924040) provides a fresh, more millennial, relationship-based approach to parenting strategy. MY EVERYTHING is a rare mix of professional advice and intimate personal exposure that explores how to understand that your children are doing what they are doing in order to grow and develop, and how to release your expectations from them for the sake of their liberty to be who they are.
Check out MY EVERYTHING: The Parent I Want to Be, The Children I Hope to Raise at https://amzn.to/3tSZGF9
Follow Einat on Instagram: https://www.instagram.com/einatnathan/
(Visited 62 times, 1 visits today)