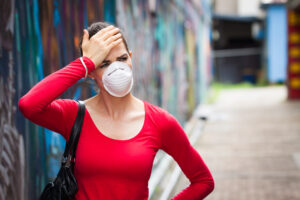 #112 Teens, Migraines, and Tension Headaches:Interview with Dr. Alexander Feoktistov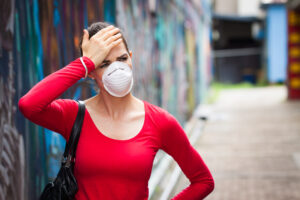 As you know we have a lot of stressed out teens. Because of stress our teens are having tension headaches. And though stress doesn't cause migraines; it can trigger one. Today I have invited a special guest Dr. Alexander Feoktistov MD. This was a really informative interview for me. Here are some things that I didn't know:
Over 10% of our teens are suffering from migraines.
The symptoms in teens are different from how they appear in adults.
Migraines often first appear during puberty.
If migraines are treated early on you can avoid chronic migraines in your adulthood.
Dr. Alexander Feoktistov MD, is the founder and the president of the Synergy Integrative Headache Center in Chicago, Illinois. Dr. Alexander Feoktistov is board-certified in Headache Medicine by the United Council of Neurological Subspecialties and is a Diplomate of the American Board of Pain Medicine. He is also board-certified in Internal Medicine by the American Board of Internal Medicine. Dr. Alex is received a PhD degree in the field of neurology at the Moscow Medical Academy, completed a fellowship in Pain Management at the Cleveland Clinic, and is currently serving as the President of the American Interventional Headache Society.
In this episode we discuss:
what is the difference between tension headaches and migraines in teens. Can stress cause migraines?
What are some common symptoms of migraines in teens – and does it differ from migraine symptoms for adults? What are the different migraine types?
In teens, should parents keep an eye out for behavior changes that might indicate a migraine?
Why would drug treatments not be a first line approach for teen migraine?
What are the benefits of using a holistic approach to migraine treatment?
What are some school-friendly options that teens have for controlling and treating migraines?
How can parents help support their teen with migraine both at home and school?
Why is it important to get diagnosis and start treatment early for migraine?
You can contact Dr. Alex through his website www.synergyheadache.com or by calling 773 948-7557.
(Visited 14 times, 1 visits today)