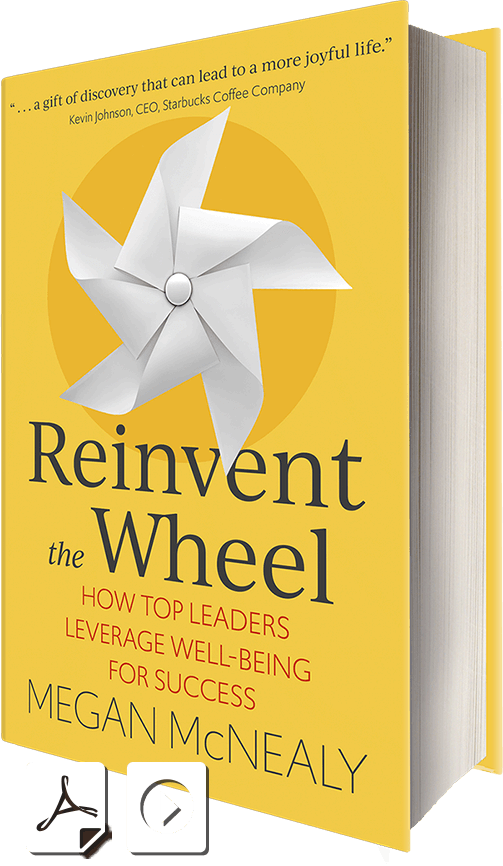 #069 Well-Being in An Extra Stressful Time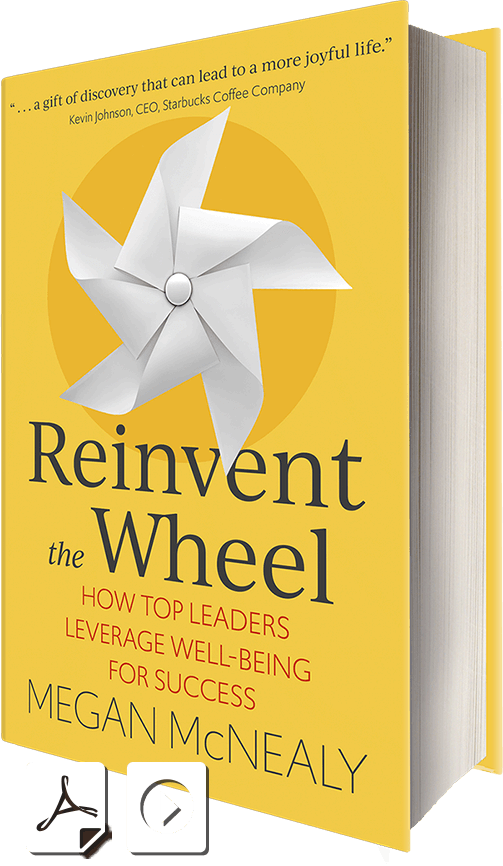 In this episode I have a vibrant conversation with my friend and colleague Megan McNealy.
Megan believes well-being is the greatest asset we have. She knows this one personally. Twelve years ago Megan was super successful in her wealth management business, and yet her body was giving out on her. She had crippling rheumatoid arthritis, kidney disease, and kidney cancer. Megan was able to turn this around. Her formula for her recovery is in her award winning book Reinvent the Wheel: How Top Leaders Leverage Well-Being for Success — her book was featured on the Top 20 Must-Reads of 2019 in Forbes and was awarded a Silver Medal by the Axiom Book Awards.
Megan McNealy has devoted her career to helping others reach their highest potential in their personal and professional lives.
As an award-winning, 22+ year Senior Vice President and Wealth Management Advisor at one of the largest financial firms in the world, she specializes in working with senior corporate executives and has become known as the "CEO Whisperer."
Megan is simultaneously an impact entrepreneur and a prominent Well-Being Thought Leader who founded Well-Being Drives Success, a multi-faceted platform designed to serve those in our workforce who strive for exceptional wellness and extraordinary success.
Her work has been featured in the UK Telegraph, Fast Company, Chief Executive, Thrive Global, Business Insider and Entrepreneur to name a few.
During this stressful time of the COVID-19 pandemic, Megan has been one of the most sought after speakers in the United States on how to rise in this moment by prioritizing well-being. A guest on six high profile podcasts in the last two months, plus this one (!) she thought it would be a wonderful way to serve an audience eager for uplifting advice.
Megan is a single mom of two teen daughters, She is one of us!
Megan recently has interviewed eighteen top leaders that she had previously interviewed in her book Reinvent the Wheel and asked them to share their behind the scenes well-being strategies during this global pandemic. Listen to hear this very helpful advice.