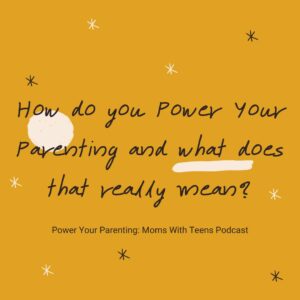 #131 What Does Power Your Parenting Mean?
In this episode I revisit why this podcast is named "Power Your Parenting." What does that even mean?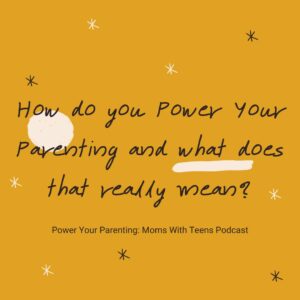 How do you actually power your parenting?
A big reason I named this podcast "Power Your Parenting" is because a lot of moms don't feel powerful. Moms actually feel powerless and disempowered when parenting teens. When you feel powerless it isn't good for you or your teens. I am committed to helping moms reclaim their personal power so that they are able to empower their teens. Easy right?
Actually no.
Moms can default into reactive power "force." This type of power leads to powerlessness. There is another way that will empower you and your teen.